Newington Real Estate - Wentworth Point Real Estate - Rhodes Real Estate - Silverwater Real Estate
Green Park Realty Testimonials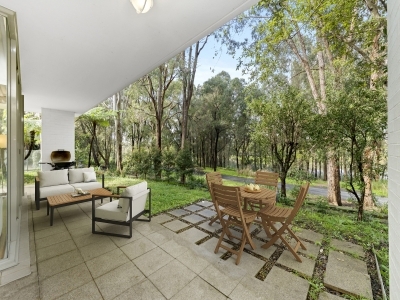 Fantastic experience!
David and his team are professional from start to finish. There knowledge and market insight exceeded my expectation. Have been dealing with David and his team as a landlord and seller for more than 15 years. Always keeping me informed on rental market and selecting the best tenant for my property. My property was sold within 2 weeks and exceeded my expectation. If you want a trusted agent with local experience I have no hesitation recommencing Green Park Realty. Thanks again team.
Review submitted by George Vildos (Vendor) on 17 Apr 2022

FANTASTIC EXPERIENCE !!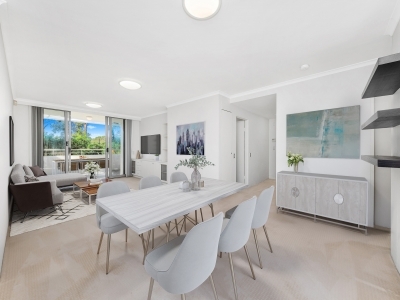 "Got a great result"
David was professional, available, friendly, organised and got a great result. Thanks David for a smooth and very satisfactory sale.

Review submitted by Judy Skatssoon (Vendor) on 20 Aug 2022

GOT A GREAT RESULT !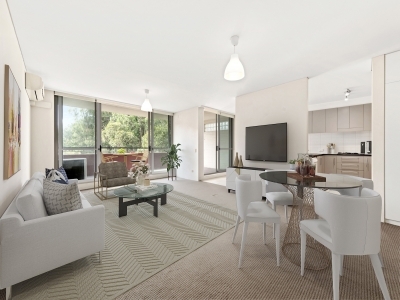 Professional, Honest and Attentive
Could not have been happier with David and my experience with Green Park Realty. David had managed my property for over 15 years and was the perfect Agent to represent the property when it came time to sell. His knowledge of the area coupled with professionalism saw a seamless process within the listing through to Sale itself. David was factual with his listing advice and ensured I was communicated with throughout. Would not hesitate to recommend.

Review submitted by Jeff Karger (Vendor) on 3 Aug 2022

PROFESSIONAL, HONEST & ATTENTIVE!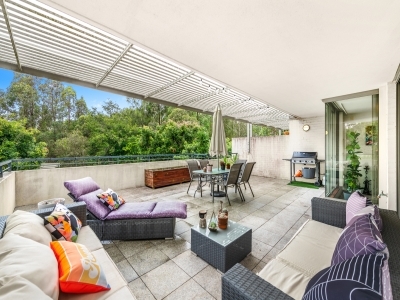 BEST AGENT IN NEWINGTON !!
David has been our property agent for over 8 years, always providing a professional service acting with upmost integrity. When it was time to sell, naturally David and his team were at the top of the list to manage the sale. David was a pleasure to deal with throughout the sale process, constantly striving to find a purchaser in a slow market and solving unexpected issues throughout the sale process as they arose, ultimately finding us a buyer at a great price. We highly recommend David Mahony.

Review submitted by Cherie Cefai & Peter Lettieri (Vendor) on 12 Dec 2022

BEST AGENT IN NEWINGTON !!
Top quality service!
David is a high professional and caring agent. Great communication throughout the whole process and always punctual in giving updates. David is highly confident in giving an accurate estimate on the final selling price. We were extremely satisfied to be able to go beyond it and hit a record price! Definitely recommended!

Review submitted by Valentina Zucchetti & Guido Polidori (Vendor) on 5 Jun 2022

"TOP QUALITY SERVICE!"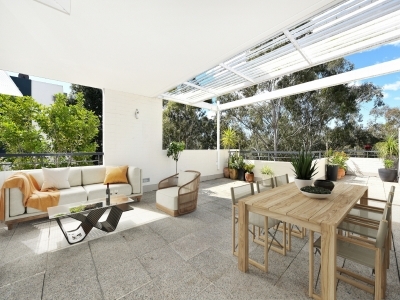 David Mahony is an absolutely amazing Realtor with excellent customer service!
I Highly recommend David Mahony if you're selling your property. He is a true professional who makes the process easy and kept me informed every step of the way. David's professional approach, clear communication and great follow up made the sale process smooth and quick. He is a pleasant person to work with and always keen to help where he can. Thank you David!

Review submitted by Arun Narayan (Vendor) on 22 Nov 2021

"DAVID MAHONY IS AN AMAZING REALTOR!"
Fantastic experience!
David and his team are professional from start to finish. There knowledge and market insight exceeded my expectation. Have been dealing with David and his team as a landlord and seller for more than 15 years. Always keeping me informed on rental market and selecting the best tenant for my property. My property was sold within 2 weeks and exceeded my expectation. If you want a trusted agent with local experience I have no hesitation recommencing Green Park Realty. Thanks again team.
Review submitted by George Vildos (Vendor) on 17 Apr 2022

FANTASTIC EXPERIENCE!!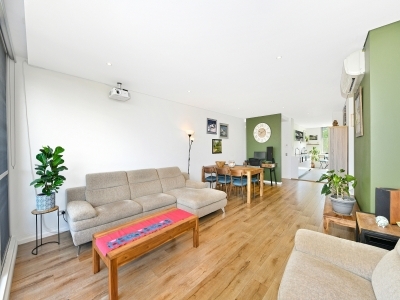 "An Excellent Result!"
David was great to work with during our sale and kept us up to date through every stage. He is very professional and has extensive market knowledge in the Newington area. He managed to sell our property after the first inspection and at a much higher price than we were expecting. David is very friendly, punctual, and a pleasure to deal with. We would definitely recommend David and Green Park Realty if you are looking at selling or buying property in the Newington and Wentworth Point area. Highly recommended!!!

Verified by RatemyAgent
Review submitted by Bart Biazik (vendor) on 16 Apr 2021

"AN EXCELLENT RESULT!!"
Helpful and communicative!
David has a vast knowledge of Newington and the properties within. For anyone considering a purchase or sale in Newington, David is the most honest agent in the area and I can only advise you place your business with his agency.

Verified by RateMyAgent
Review submitted by Julie Townsend (Vendor) on 18 June 2021

"HELPFUL & COMMUNICATIVE"
David is more professional, proactive and effective than many other agents!
I had a sales experience with David that surpassed my expectations in regards to advice, expediency, and outcome. I would recommend David to anyone looking for an agent that works extremely hard to maximize your results whilst minimizing any wasting of your valuable time. No upsell, straightforward, honest and a gentlemen.
Verified by RateMyAgent
Review submitted by Paul Barbuto (Vendor) on 13 Oct 2021

"DAVID IS MORE PROFESSIONAL THAN MANY OTHER AGENTS!"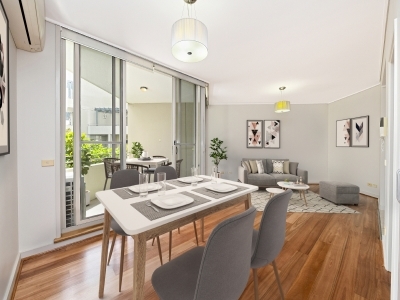 A Great Experience!!
David was professional, effective and helpful at all times. My property sold quickly and for a very good price. Very happy with the result and his service and support. Would recommend David if you are wanting a great property sale result and down to earth advice
Verified by RateMyAgent
Review submitted by Robyn Cahoun (Vendor) on 30 April 2021

"A GREAT EXPERIENCE!"
David is One in a Million!!
I have been dealing with David since 2001 when he took over the management of my Newington property. David has been nothing short of amazing. From managing my property since 2001 whilst I was overseas until I sold my property. I have found that David and his team always go above and beyond in relation to customer service and customer support. He always found good tenants for me and I never lost a months rent over the 20 years he was looking after my property. When it came to selling again he sold my property in two weeks above market value. Not knowing a lot about selling properties David helped me every step of the way and even assisted me with finding accountants and solicitors who were also of a very high standard. I can not speak highly enough of David he is one in a million.

Review submitted by John Preston (Vendor) on 20 Oct 2021

DAVID IS ONE IN A MILLION !!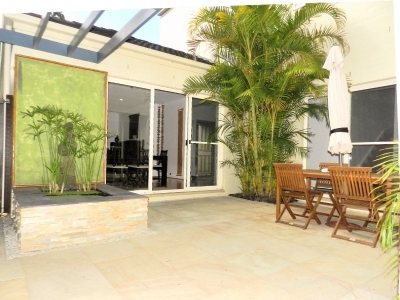 If we could give David 6 stars, we would.
Fast and excellent result prior to auction, following calls to potential buyers from his customer base. David achieved a price beyond our expectation.
David was very professional, good at communications and had excellent knowledge of the local market. He made our experience as vendors, very smooth.
Arielle & Martin - Vendors - 6 Cedar Pl. Newington

IF WE COULD GIVE DAVID 6 STARS, WE WOULD !!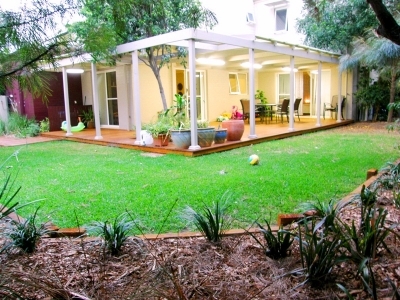 David is the ultimate Property Professional!
You told us what we needed to know, unlike other agents who told us what we wanted to hear with respect to preparing our home for sale! We did as you suggested and the result was amazing. We believe that these simple suggestions are what assisted in presenting our home to its maximum potential.
You presented and photographed the property very well, achieved an excellent sale price above what we had expected AND in just a couple of weeks! Your interaction between buyer and seller was very professional and at all times prompt. We can gladly recommend your services.

"DAVID IS THE ULTIMATE PROPERTY PROFESSIONAL!"
We are probably in a unique position in terms of experiencing the services provided by your agency. Over the last 3 years we have rented a house through you, we have purchased a house, and now you are the managing agent for a house we own. In all these areas we have found your attention to detail and fast and reliable service extremely satisfying and far superior to similar services available in this locality.
Purchaser/Landlord: 10 Kosmala Close
David was Amazing! Sold our property fast and for a fantastic price!
David made selling our home so easy! He delivered beyond our expectations! The property was on the market for only a week before we exchanged contracts, AND we received a record price! David was professional, friendly and had extensive knowledge of the market. Importantly for us, he was honest. We have had some horror experiences with real estate agents and therefore, wanted an agent with integrity. We highly recommend David Mahony! Thank you David!
Review submitted by Michael Barnes and Phyllis Parr (Vendor) on 21 Dec 2021

DAVID WAS AMAZING ! SOLD OUR PROPERTY FAST & FOR A FANTASTIC PRICE !!
As newcomers to the area, you were the first, and only, agent to assist us with a full background on the area - building types, services, procedures and history here. Your internet site and brochures were fully informative from our perspective of potential buyers, and your personal knowledge of your properties comprehensive. Whilst at all times acting in your clients best interests, we never felt at any time you were trying to push us towards something we didn't want. We can recommend your services to anyone wishing to buy or sell in Newington
Purchaser: 6 Moulton Avenue
We have dealt with numerous estate agents in Sydney over the years and never was a sale handled so quickly and easily. Your original valuation was correct and you stuck out for the highest possible price. Your ongoing communication throughout the sale process kept us fully informed and we appreciated you were prepared to go the extra mile in ensuring all paperwork was completed in a timely fashion. A pleasure doing business with you and we can recommend your services.
Vendor: 19/17 Blaxland Avenue
Not only did you achieve a better than expected price for us but sold the property in just 10 days in what has been described as a slow & difficult market.
Your professionalism and experience, coupled with your expert local knowledge and courteous approach remain unmatched with other local agents and undoubtedly were central in achieving this positive results for us.
Your honest no nonsense approach were refreshing and we would have no hesitation whatsoever in recommending Green Park Realty to other vendors.

Vendor: 10 Devitt Avenue
From buying and selling property in the past, we have both become familiar with the variation in quality of service from real estate agents. With this backdrop, we can confidently say that your level of service was outstanding! Your original valuation proved accurate and your willingness to pursue potential purchasers enabled us to achieve our preferred price, in spite of a falling Sydney real estate market. Its been a pleasure dealing with you, thank you.
Vendor: 11 O'Neill Avenue